Langley Open 2012
Over the Labour Day long weekend, I played in the 2012 Langley Open chess tournament. It's the fourth time I've played this tournament, and had my best performance yet.
The tournament is six games over three days. I played a wide range of opponents, played some of my best Chess ever, and even got a bit lucky. As a result, I came away with 3.5 points (3 wins, 1 draw) out of a possible 6.0.
That score placed me 22nd out of 60 players, and tied with two other players for "Best Under 1700", splitting the $500 prize.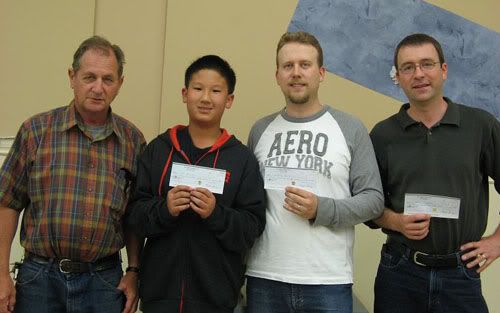 Best U1700 winners
I also reached my highest rating to date: 1600! Below is the full tournament results list.

Tournament Results