William: Two Years Old
William turned two years old today! It's a milestone that has come up quickly, but one that seems a bit late. We've thought of him as "two" for a while, largely because he's advancing quickly. In fact, just today he said his first 5-word sentence, opened a door for the first time, and went all day without a nap.
William is a very sweet-natured, loving, and cuddly boy, often with a smile on his face (sometimes even after a fall), and very photogenic. His interests these days are mainly with things that move (trains, planes, and cars) and things he can ride. The summer is going to be a great time for him as he'll be the perfect age to get out and enjoy it.
And now, a small selection of photos!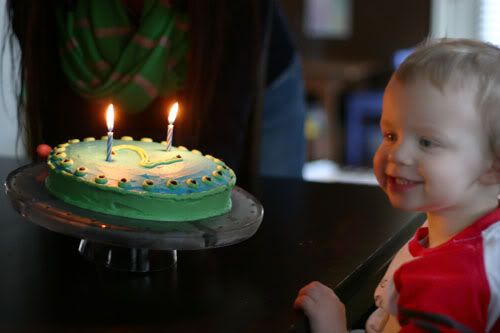 Happy Birthday, William!

William got one of the candles on his own.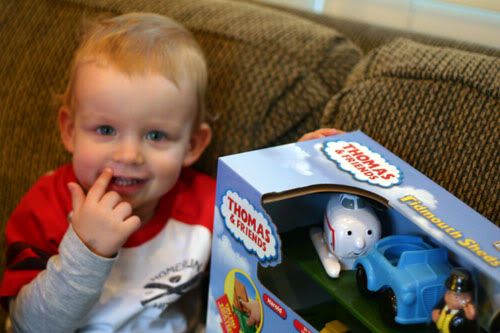 A nice Thomas play set.

Umbrellas indoors is fun!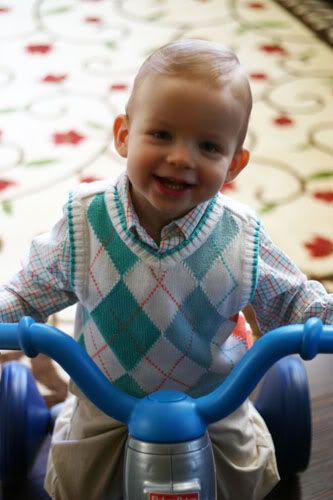 William's favorite birthday gift, a trike!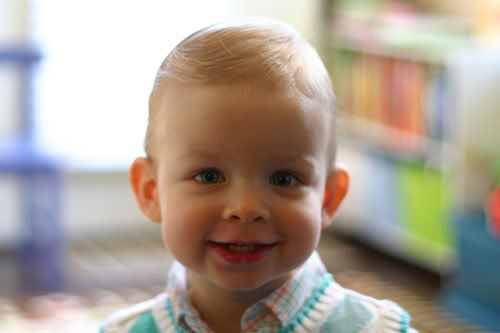 CHEESE!
Labels: birthdays, special dates, william