Chess Set
For a few years now, I've been searching for a chess set that I really like, and at a cost I was willing to pay. I saw these at a recent tournament, offered to buy them from the player, and they are now paired with a board I've had for some time.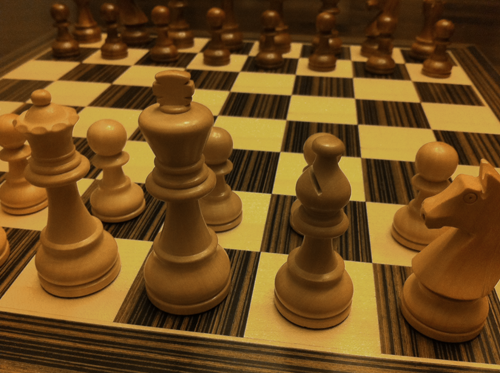 My new chess set
Made by House of Staunton, the pieces are wood, nicely weighted, and have leather pads instead of the usual felt. Each piece also has a particular look I like, something not easy to find with all the variety available. Can't get much better than that.
Now I can play in style! One thing that I really like about Chess is the aesthetics of the board and pieces, and having a nice set to play on makes it that much more fun.
Labels: chess