Bible Pairs, by Little Scribes
I am happy to announce a brand new app in the Little Scribes series that was just launched in time for Christmas!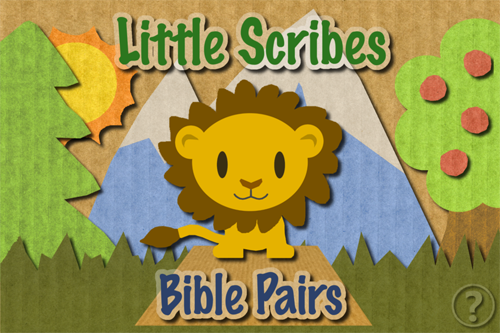 This clever game features an object, person, or place along with three others, one of which is related somehow. Some are simple relationships, such as a fish and a river, while others require some story knowledge, such as pairing Moses with the burning bush.
Once again, much credit is deserved by the artist,
Susanna Holdren
, who did a great job with this app. An app can be great on its own, but the artwork can make it awesome!

Click to view on iTunes!
Labels: christmas, iPad, iPhone, little scribes