William: 18 Months Old
William is 18 months old today! That's 1.5 years for those who aren't in the baby stage and aren't counting in months.
So, what's new with William? He's picking up a few words, which is really nice. He's daring, active, full of personality, and is always wearing a smile.
He also loves, loves, loves to eat! Rumor has it he ate 3 hot dog wieners, a cheese slice, and half a dozen marshmallows in a single sitting.
Here are three photos specially selected to show you what he's like these days!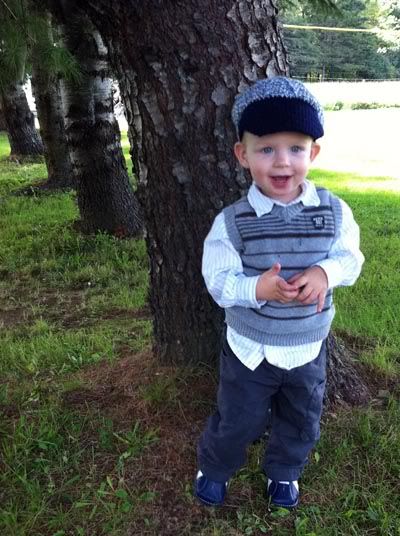 Big boy.

Really getting active these days!

In the studio.
Watch for the next post for William in March 2012!