Go Fly A Kite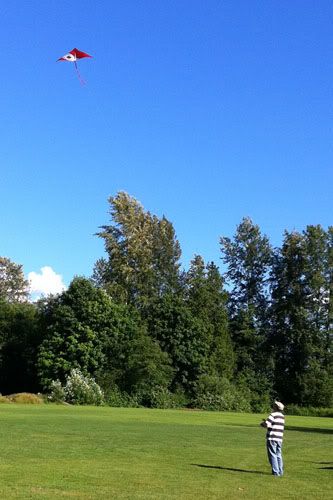 Andrew and his childhood kite.
The weather's been good, and some kite flying was in order. Hadn't done it for well over five years, and the good old kite still works just as well as it did fifteen years ago.
Now to get the kids interested as they get a bit older. I'm thinking I should pick up a box kite again to have something unique.
It's going to be a great summer.
Labels: summer