Second Generation Train Set
Our family likes to hang on to things, and I am no different. I still have many of the great toys I used to play with as a kid, and now that our children are getting to the right age, they are emerging once again! Some of these toys have lived in boxes for over fifteen years, waiting for the next generation to arrive.
The most recent is a wooden train set that my sisters and I spent many hours playing with.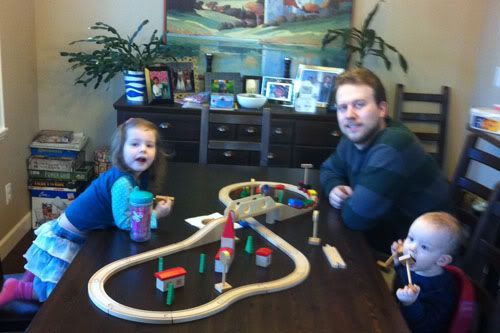 The wooden train set!
Somehow, the playability of quality toys doesn't diminish over time. Despite the electronics and other toys available these days, kids still love the really basic toys that are simple fun. No sound, no moving parts, just pushing a train around a track, and setting up buildings and trees.
Even William likes it at almost a year old -- at least to chew on!