Little Scribes: Now On The App Store!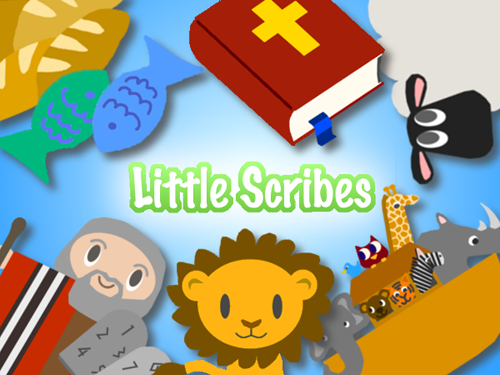 We are happy to announce the launch of the first app in the Little Scribes collection, Bible Flash Cards! It's a great app featuring 100% custom artwork, all with a Biblical theme. It's a universal iOS app, running on the iPhone, iPod Touch, and the iPad.
Children in the one to five year range will enjoy this app, and all of the kids we've tested it on have shown a lot of interest (let's be honest here -- the "big kids" who try it enjoy flipping through the pictures too) and it's super easy to use -- just open it, and start viewing pictures one by one by pressing on the screen.

Click to view on iTunes!
A huge thanks to our artist, Susanna Holdren, for all the work she put into this project. Every piece of artwork you see in this app was created by her, and we hope to see a lot more from her in the future.
Links
Here are a few links you might be interested in with regards to this app.
Little Scribes
littlescribes.ca
Bible Flash Cards
Artist: Susanna Holdren
pixelmist.com
pixelmistdesign on Twitter
holdren.net
susannaholdren on Twitter
Developer: Andrew Hoyer
andrewhoyer.com
andrewhoyer on Twitter
Labels: apple, computers, iPad, iPhone, little scribes