William: Ten Months
Another big day today: William is ten months old! He's made a lot of advancements this month, making a swift transition out of the baby stage.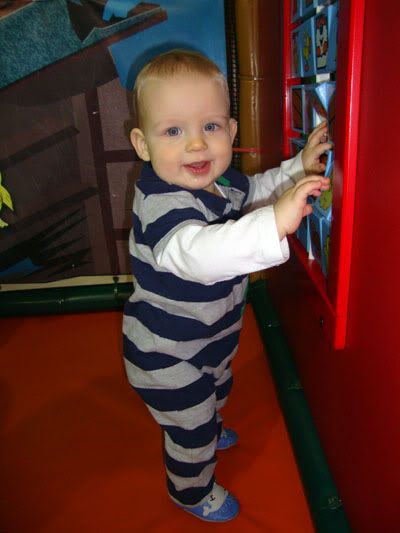 William is ten months old!
William is still a smiley baby, and just as unsmiley when he gets tired about an hour before bedtime. He's been saying a lot more ma-ma-ma and da-da-da (with additional prompting by his big sister), and his newest thing is waving bye bye.
He's also more active than ever. He's been crawling steadily, and has gone from standing up against almost anything to scooting along the crib, couch, and even pushing around the toy piano. At this rate, we are wondering if he'll be walking by his first birthday.
Last but not least, he's reached an impressive 22 pounds; A solid baby!
Watch for his eleven month post in February, and that all important milestone, one year in March!
Labels: william