Merry Christmas: 2010
Hello friends, family, and all of our readers. We want to extend our warmest greetings to you and wish you a very Merry Christmas! The last two days have been exciting and fun, with lots of food and great times with the people around us.
We are going to spend the next week relaxing, getting together with our friends, and generally just enjoying the holiday season; Ending the year on a great note.
Here are a couple of pictures from today. We broke our usual tradition of opening gifts on Christmas Eve, and did them this morning. There were many gifts, too many to list and thank everyone for here, but we do appreciate every one.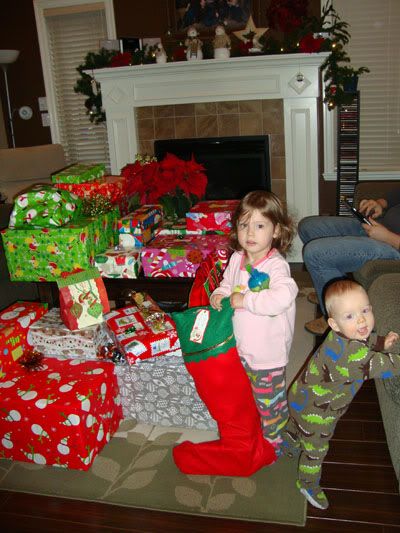 Before: The gift pile!

William's first Christmas gift opening.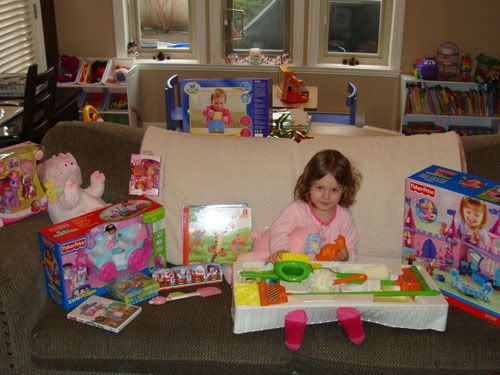 Charlotte with her gifts.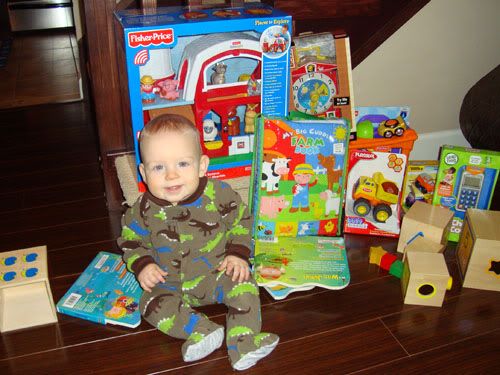 William doubled his toy collection!
Hope you're all having as much fun as we are! We'd love to hear from you. Please post a comment to say hi, tell a story from your Christmas this year, or whatever.
Merry Christmas!
Labels: andrew and natasha, charlotte, christmas, family, friends, special dates, william