Gingerbread House
Natasha picked up a gingerbread house kit while at the grocery store last night, to see if Charlotte would be interested in building it. As it turns out, she enjoyed it a lot and seems quite proud of the result.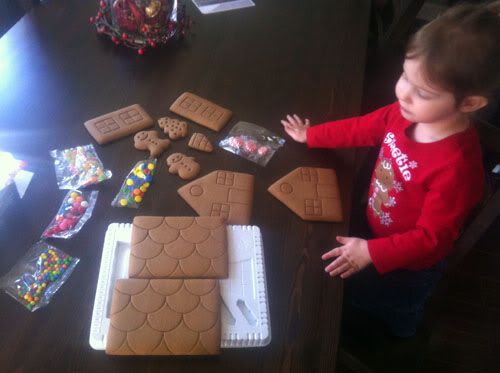 Starting the house, pieces all laid out.

Charlotte decorating the house.
In the end, Charlotte ate a few of the gummy's, but during construction she was really good about not eating them.

Natasha and Charlotte, with the final product.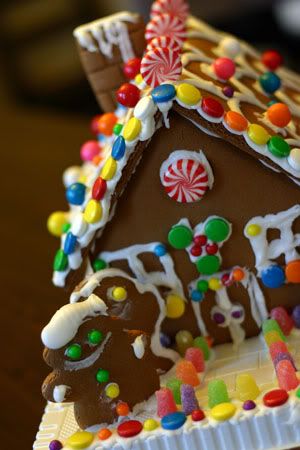 The masterpiece!
Labels: andrew and natasha, charlotte, christmas, family, food, winter