Egg and Muffin
We ordered a new toaster online and just got it a few days ago. It's called the Egg & Muffin, and as its name suggests, it makes breakfasts sandwiches, along with all the other things a toaster usually does.
Here's how it works. First, crack an egg into the poaching cup after putting some water into the heating tray.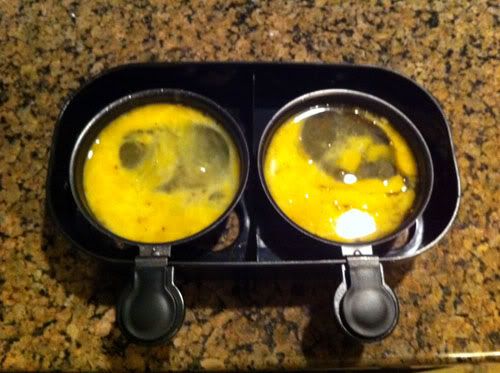 The egg tray.
Next, add your meat to the next tray and stack.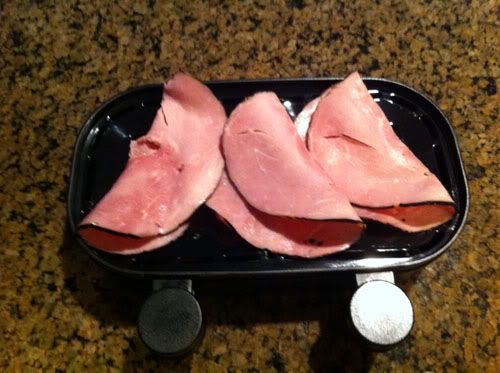 The meat tray.
Lastly, put your English muffins in the toaster, configure it to your liking, and away it goes. While the toaster is going, the heating tray boils the water, steaming the eggs to perfection.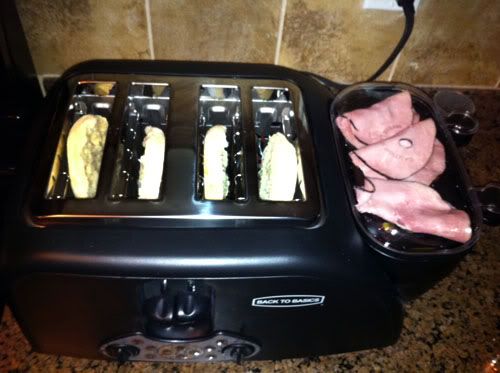 Toaster loaded with English muffins and toppings.
Five minutes later, the eggs are cooked, the meat warmed, and the toast or English muffins pop up together.
Assemble, and enjoy.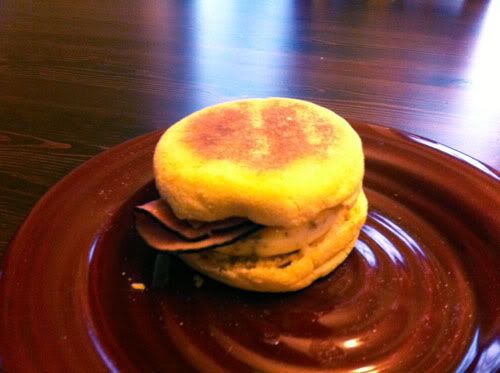 The final product.
So the question is, who needs Timmy's?
Labels: food