Vacation In Edmonton
On Monday morning we arrived back from a 12-day vacation to Edmonton. Our goal was to get some relaxation, spend time with our family and friends, and do some sightseeing with the kids.
The schedule included going to the Storyland Valley Zoo, West Edmonton Mall, and eating lots of delicious foods.
Here are a few photos from the trip. You'll be able to see these and a whole bunch more when we post the links to our photo albums next week.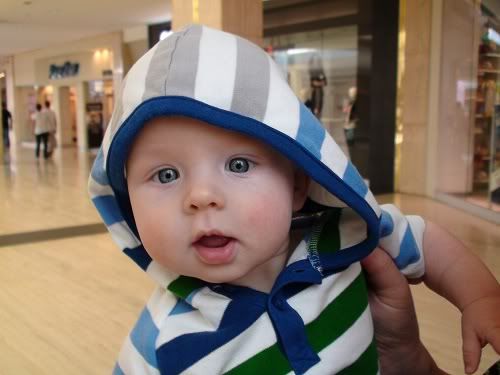 The main man! William did really well this trip.

Charlotte enjoyed all the attention she gets now that she's older.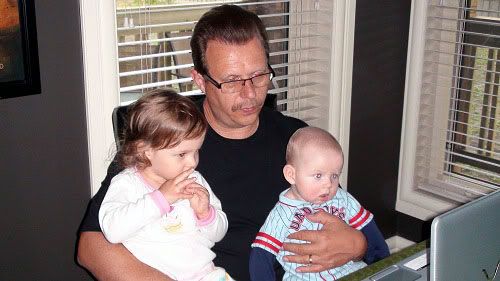 Opa with the two kids and a little distraction compliments of Baby Noah.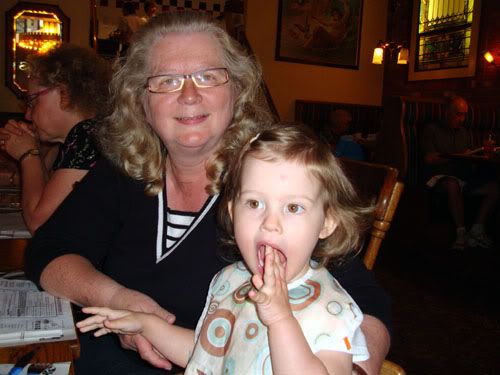 Omsie and Charlotte at Old Spaghetti Factory.
Charlotte appears to be so hungry she had to gnaw on her hand. Put a rush on that pasta!!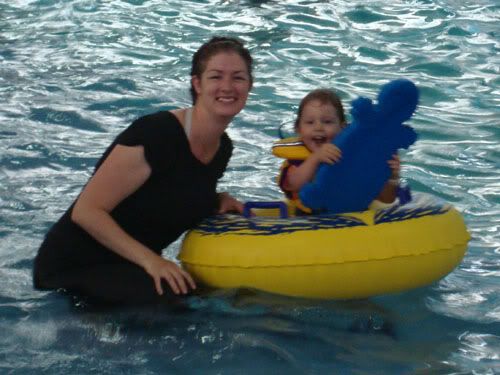 Natasha and Charlotte in the pool at Millennium Place.
This facility is excellent and a place you could entertain a family for hours on end. The pool isn't just your regular pool. It's filled with slides, floating equipment, and more.

Fun time with Daddy.
Our big excursion this vacation was to the zoo. We have a bunch of photos from that trip, and will do a special post just on that coming up here in a day or two.
Lastly, a huge thanks to my parents for their hospitality and for all the food and fun! To all the relatives and friends we met and spent time with, it was great to see you. Thanks to those of you who had us over for meals, went out with us for coffee, etc. We enjoyed it all very much!
Labels: andrew and natasha, charlotte, family, holidays, travel, william