Edmonton's Valley Zoo
During our trip to Edmonton, we wanted to take the kids out to a few things they would enjoy. The zoo seemed like a good option, something everyone is interested in, and a way to show Charlotte that an Elephant isn't just a plastic toy! So, off we went to the Valley Zoo «
Google map
» with Charlotte, William, Opa, and Omsie!

Charlotte looking at the owls with Natasha.
Charlotte really liked seeing all the animals. It was her first time seeing them in person and she seemed to think it was pretty neat.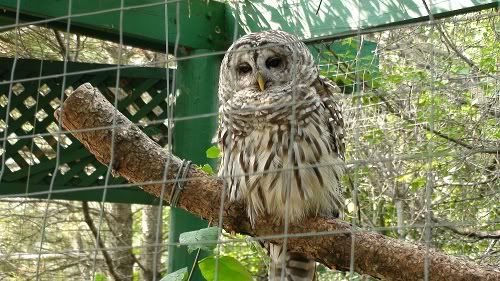 One of the many owls on display.

A dire warning!
Off to see some of the larger animals, the fences are decorated with signs to save visitor's fingers.

The calm zebras were grazing in the field.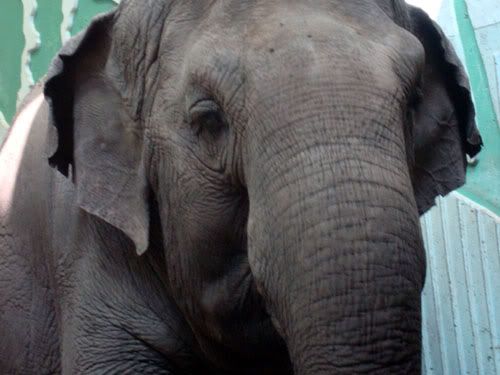 The main attraction, Lucy the elephant!
This was the first time Charlotte has seen an elephant, and according to Natasha, her first time too! Apparently, there is no zoo in Fredericton.
And lastly, the fun photo!

Nearly getting gobbled by the shark.
And that was our trip to the zoo. We've heard that other zoos are better, but this one has the basic animals, a few rides to go on, and is a great place to spend a couple of hours with the kids.
Labels: andrew and natasha, charlotte, family, travel, william