William: Four Months Old
As we continue our monthly reports on William, we are pleased to announce that he is four months old today!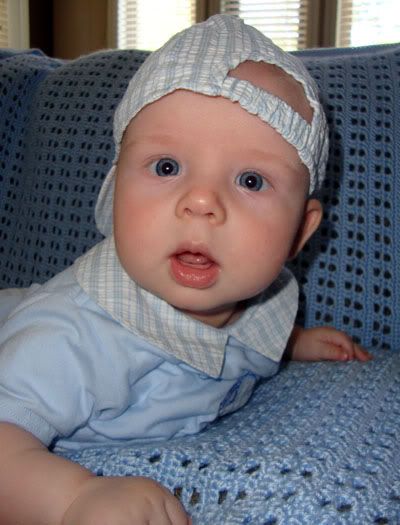 William at four months old!
A happy baby, and ubercute, William's recent skills include rolling over from his back to his tummy (at which point he starts whining until we turn him over) and giggling from time to time.
Another interesting development is that he's stopped liking the soother as much (falling asleep almost all the time without it) and is favoring his thumb, blankie, etc.
Check back in a month for William's 5-month post!
Labels: william