William: Three Months Old
Today is William's three-month birthday!
So far, William has been a very good-natured baby, smiling often with many "a-goo's". He's sleeping really well, some nights better than Charlotte, and recently he's shown a liking for blankies. It doesn't matter what blankie; Any one will do.
He's getting close to rolling from his back to front, and we are expecting that sometime in the next few weeks.
Charlotte's taking more of an interest in William (especially his soother) and held him for the first time yesterday.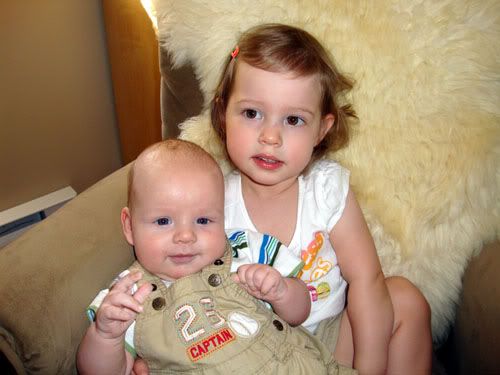 Charlotte holding William.
Next update at four months, or anytime something important happens!
Labels: baby stuff, charlotte, family, william