Weekend Trip To Harrison
On Saturday we took advantage of the nice weather (luckily, as Sunday was chilly) and made a day trip to Harrison Hot Springs «
street view
». We called up Nathanael and Shelley to see if they were interested, and we all headed out in the early afternoon.
Charlotte played on the beach, the boys made sand castles, and little William slept soundly. The adults relaxed most of the time, with the exception of chasing down Charlotte when she decided to go for a run down the beach.

Charlotte, loving the freedom of the beach.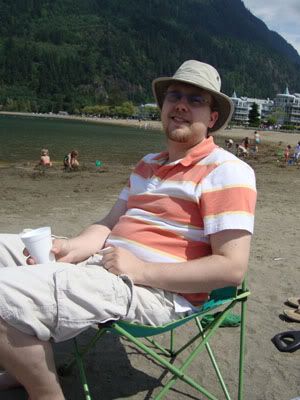 Chillaxin', sort of.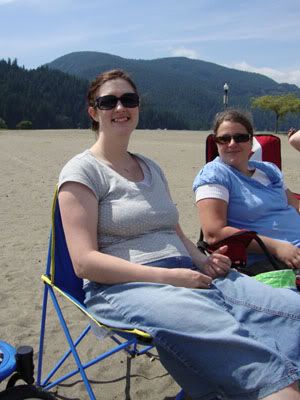 Natasha, and Shelley.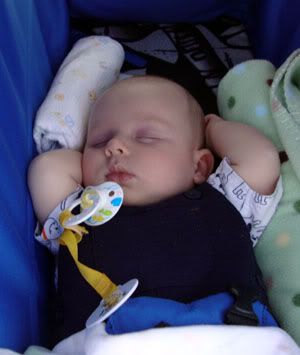 William slept soundly, protected in the stroller.
After that, we went to a nearby park to BBQ some burgers and chat. A few showers started to come in so we got packed up and started the drive home. Everyone had a busy but enjoyable day, and the kids slept like angels.
Labels: andrew and natasha, charlotte, friends, summer, travel, william