William: Two Months
William is two months old today! Time is going by quickly and he's getting to be a big kid already, over 14 pounds. He's also smiling a lot these days, not shown in the photos shown here.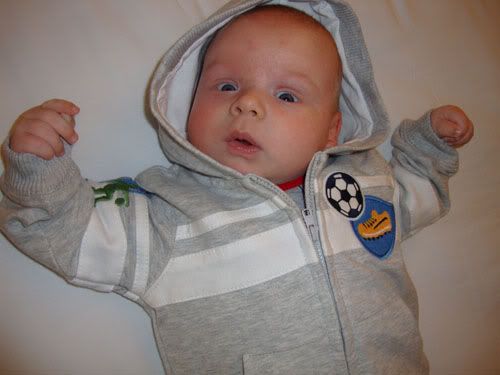 William in his cute sports suit.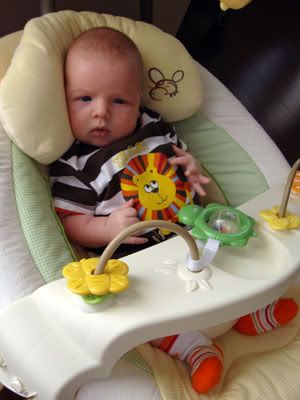 William enjoying the swing from time to time.
Labels: special dates, william