Pics Of The Kids
We've continued to take as many photos as we can of the kids, and here are a few good ones we want to share. Watch for the April photo album coming sometime soon.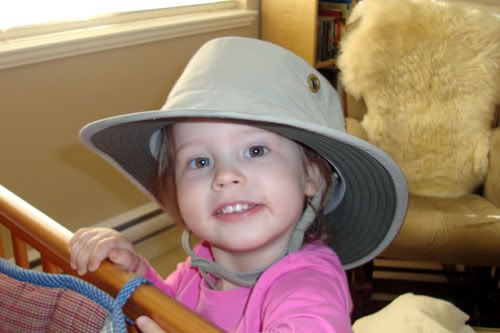 Charlotte, the hat girl!

A nice close-up of William.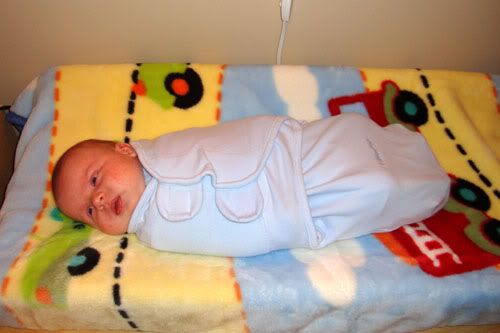 William swaddled and ready for bed!

Charlotte with her friends, Arianna
and Phillip on their kid quad!