William's Baby Dedication
Yesterday, we had William dedicated at our church by our pastor, Ed Byskal. We were very pleased to have him do this as he also did the
dedication for Charlotte
.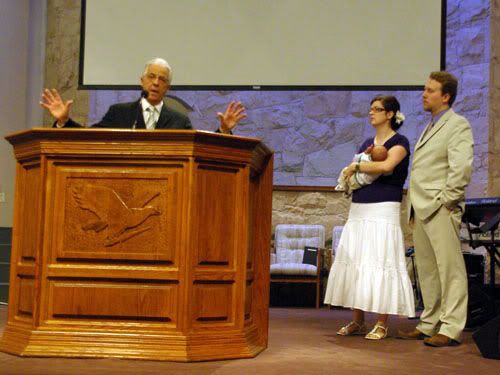 William's Baby Dedication with our pastor, Ed Byskal.
He had some very moving things to say; Things we will always remember while raising William. We are extremely thankful for his dedication and the time he spent in consideration of it.
Also, we are happy that both my parents and Natasha's Mom were able to be there. They've all been here since before William was born, and we greatly appreciate the help and guidance they have given us over the past few weeks.
Afterwards, we got a few photos outside of the four of us.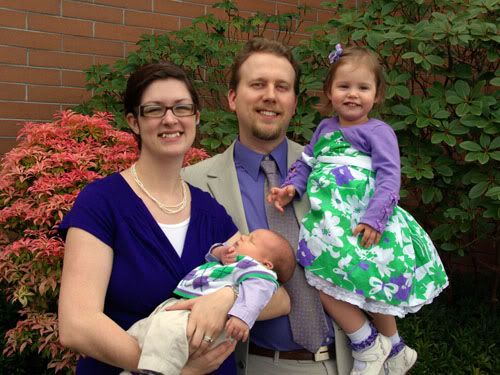 Us four!
You may notice that Charlotte is not in the first photo. After about two minutes of me holding her, her squirming forced me to put her down and to take the extraordinary measure of handing her off to Natasha's Mom (as far as we know, the first time this has ever happened).
Lastly, thanks to Natasha and our Mothers for coordinating our outfits!