William: One Month Old
William is one month old today! It's been a busy month and time has really gone by quickly. Just yesterday, we rearranged all of the bedrooms so that William now has his own room, Charlotte has the same one with some different furniture, and we have our room all to ourselves again.
Here are a few photos from our trip to the park this afternoon.

A soother?! Say it ain't so!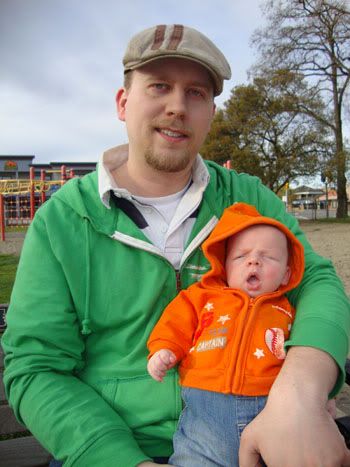 Thanks to all our family and friends who have visited, helped, and supported us. Keep your eyes open for... you guessed it! William's two-month post!
Labels: andrew and natasha, charlotte, family, william