Welcome, William Andrew Hoyer!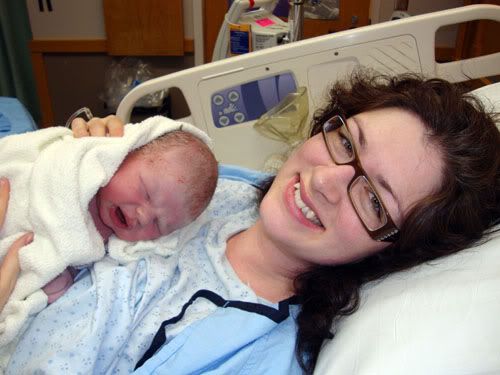 Our little William
We are pleased to announce the arrival of our baby boy, William, born on March 25, 2010 at 1:02am, and weighing in at a hefty 9 pounds, 11 ounces and measuring over 22 inches long.
Natasha is doing great and made it through delivery extremely well. It was a long, tough day, but in the end, it is all worth it and everyone is happy.
We'll stay at the hospital for 24 hours, then head home to continue the adventure!
Labels: baby stuff, natashas nine months, william