Northern Voice, 2010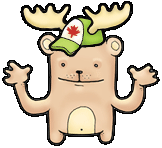 Just a few weeks ago, this blog reached its
5th birthday
. I guess that puts me somewhere in the range of being an experienced personal blogger, especially as I've taken the time to do extensive customizations to the blog over time.
More recently, with new trends such as Twitter, I'm also interested in social media when it comes to business. Businesses are jumping on board, and almost every company these days has a blog, Twitter account, and Facebook page. During the last ten years, my career has been focused on software development, but interestingly has been mainly for companies that are involved in marketing.
Further to that, as I'm beginning to write my own software, particularly for the iPhone, the power of social media to advertise those types of small ventures is unparalleled.
So, to try to boost my overall knowledge and skill with the latest social media tips, tricks, and ideas, I'm going to be attending
Northern Voice
this year in May. It's a two-day blogging and social media conference held at the UBC main campus in Vancouver, BC; The sixth year it's been running. I'll be attending the Saturday session only, but as I understand from my co-worker and social media guru,
Nick Amado
, it should be enough for a typical blogger such as myself.
The list of speakers and topics has not yet been released but is supposed to be posted in the first part of April. This event is still over a month away, but I'll post photos and updates when I attend, and probably even while I'm there.
While we're on the topic, why not head over to
my Twitter page
, and follow me for even more updates on what I'm doing?
Labels: computers, facebook, northern voice, online, social media, twitter