Charlotte's New Pets!
We took Charlotte to the pet store tonight, her first visit since she's been able to walk around and really understand what she's seeing.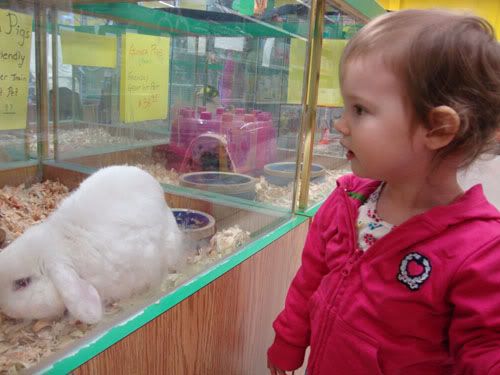 Charlotte looking at the bunnies.
We looked at the rabbits and birds which she thought were pretty neat.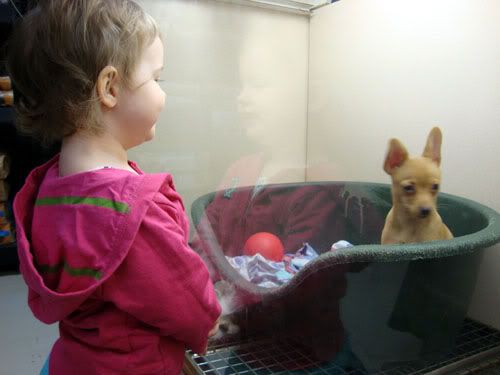 Charlotte loves the puppies.
The puppies, however, were her favorite. If you look closely, you can see her grin in the reflection. Unfortunately, we weren't there to buy a puppy but she got a good look at them and we moved on to the next section.
What did we get? You may have guessed already: Fish! On the weekend we set up a small fish tank to see if Charlotte would like it and whether or not we'd want anything larger.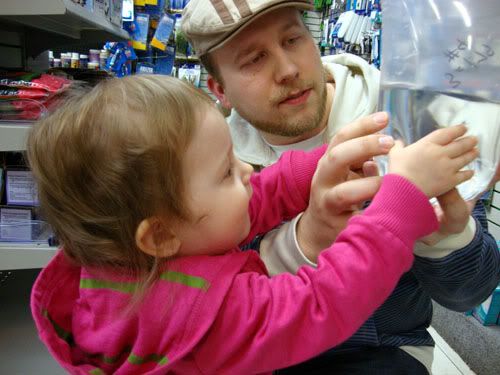 Charlotte grabbing the fish bag.
Actually, she does seem pretty interested, especially when there's something moving around (the tank on its own was pretty boring).

At home with the new fish and tank.
"Where are the fish, Charlotte?" gets a friendly point in the right direction.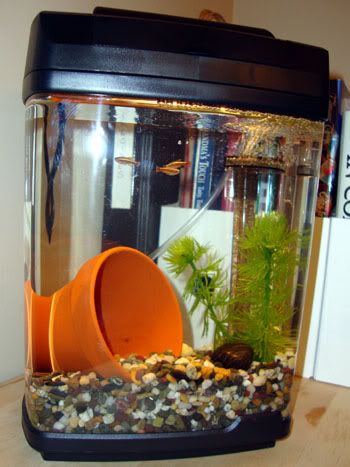 Mountain Minnows!
Here's a close-up of the tank and its three new additions! No puppy today... but you never know about the future!