William's First Day
Here are a few photos from William's first day! It was a busy day, and relatively fast paced. In fact, his entire hospital stay consisted of a mere 13 hours before we took him home. There are more photos, which will be featured in upcoming posts, or our monthly photo albums, but these are all about William.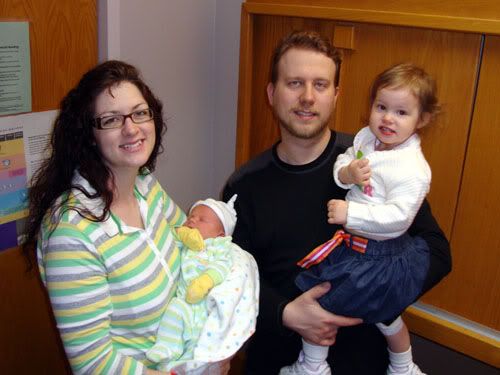 The family is now four!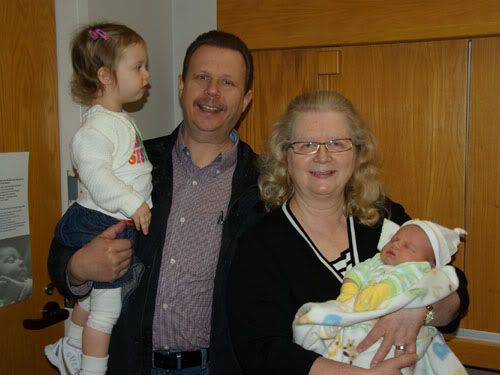 Opa and Omsie, with Charlotte and William.

Nanny holding William.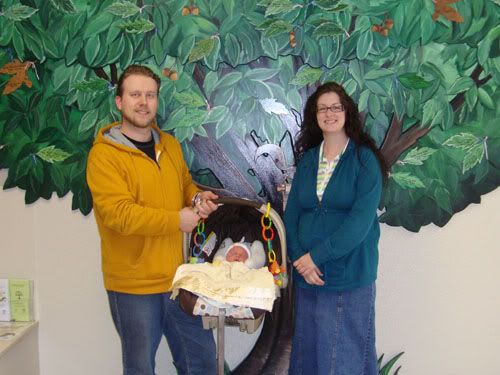 Checking out of the hospital!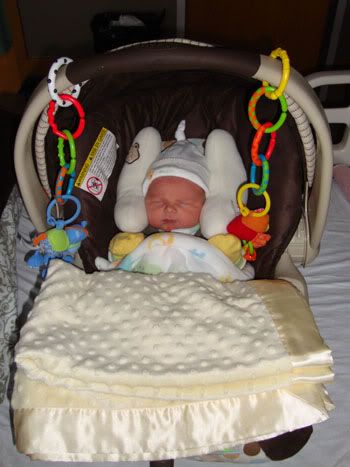 William bundled up for the ride home.
Those "bananas" are one of the greatest carseat inventions, and totally beat anything that comes with your average carseat. No more flopping head!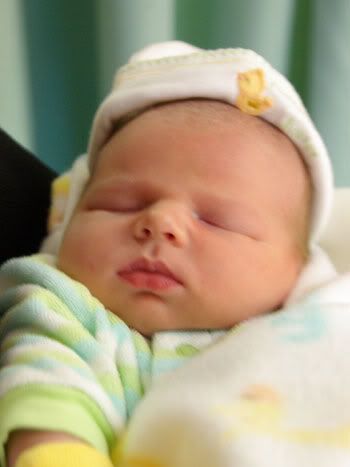 A nice close-up of William.
Labels: natashas nine months, william