Baby Name Poll
Baby #2 is scheduled to arrive in just over a month. We have set up two polls for you to vote on boy and girl name choices.
Here are a couple of photos to go along with the theme.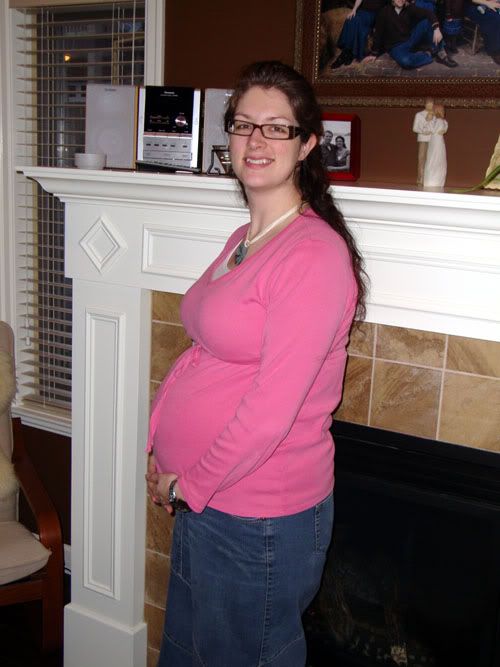 Natasha at 34 weeks.

Ultrasound of Baby #2
Baby Name Polls!
Vote for a Boy's name
Vote for a Girl's name
Of course, if you have additional suggestions, you can add them as comments (but still vote, please).
Labels: baby stuff, natashas nine months