Special Game Release - Cafe Car: Christmas!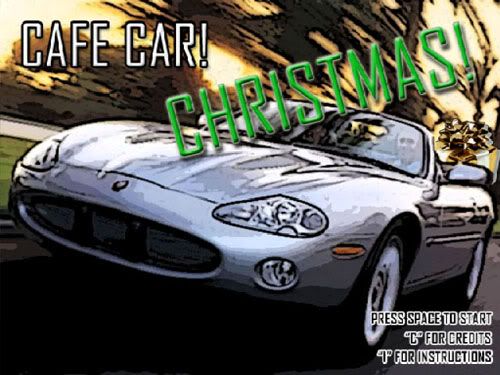 With only four days to go before Christmas, here is a light-hearted version of Cafe Car (previously Starby Car) with a holiday theme. I took the same game, switched up the graphics, eased up a bit on some of the difficulty, and added some fantastic audio.
The purpose of the game is to maneuver your car to grab the gifts, "spending" as much as possible, all while dodging oncoming Christmas trees. How far can you exceed your budget? Click the link below to find out!
http://www.andrewhoyer.com/games
File is in .zip format, and the game will run on most Windows platforms.
Your feedback and high scores via comments, and any spreading the word is much appreciated!