Board Game Event
Last Saturday, we held an afternoon board game event at the clubhouse in our townhouse complex. For my 30th birthday, I didn't want a typical party and we decided to invite our friends and family who have played board games with us in the past and have an afternoon of fun. Here is an illustrated report of the day's events.

Everything was prepped and ready for the games to begin.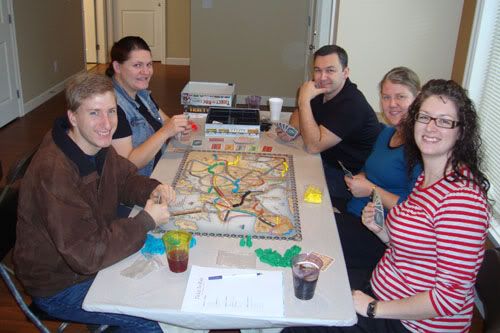 Matthew, Leanne, John, Rose, Natasha
playing Ticket To Ride.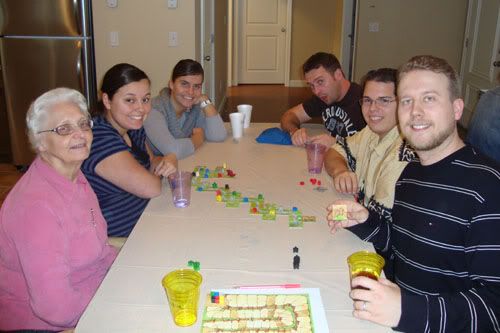 Anita, Naomi, Dianna, Martin, Mark, Andrew
playing Carcassonne.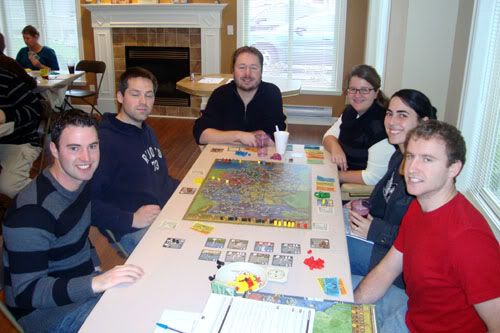 Dave, Jeremy, Nathanael, Shelley, Gina, Eugene
playing Power Grid.

A game of Carcassonne in progress.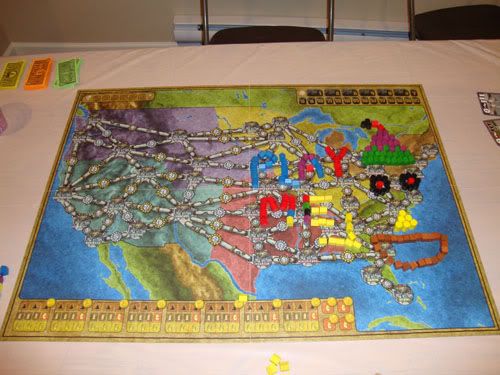 Some creative artwork with Power Grid by Dave.

The food. As you can see, gobbled up.

Some unexpected gifts! A wireless outdoor thermometer, and a new game, Alhambra (and an expansion pack).

Thanks for the gifts and especially to everyone for attending and making it a really fun event. Special thanks to Natasha for doing a lot of organizing to bring it all together. We plan to do this more often as it got a lot of positive feedback.
Labels: family, friends, games, special dates