And Now For More Charlotte!
It's been a long time, so we have two videos and two photos, all of Charlotte. We begin with a video of Charlotte feeding herself yogurt.

Learning to use a spoon.
Charlotte has taken a greater interest in feeding herself and is at times not happy unless she's the one holding the fork or spoon, even if it's us who puts the food on the utensil.

Charlotte is getting pretty big, and proud of it!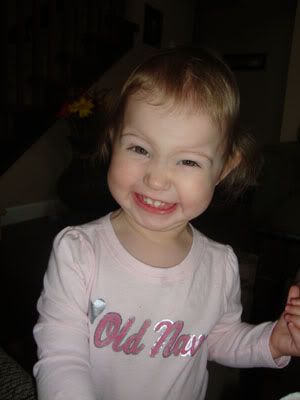 Goofing off for the camera!

Charlotte went on her first mall car ride today!
Labels: charlotte