iPhone: Emailing Multiple Photos
A co-worker recently informed me about an iPhone feature which I believe was non-existent up until the 3.x firmware: multiple-photo email attachments!
The process is easy. First, open the Photos application, and select an album.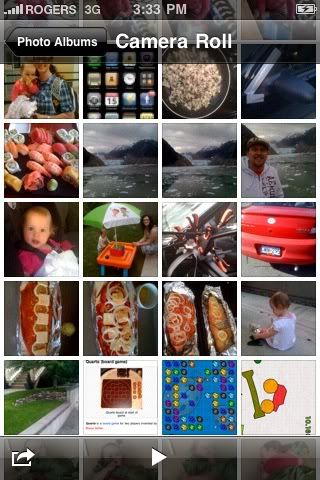 Click on the "share" icon on the bottom left. The window will change slightly, allowing you to click on any number of images and either share, copy, or delete them. Note that a maximum of 5 photos can be emailed.
Once you have your photos selected, click Share, then Email (MMS is the other option) and you've got multiple photos within a single email. Who would have thought it possible?

Labels: iPhone