Becoming An iPhone Developer
That's right! I have registered for a course to learn about applications development for the iPhone. As far as I can see, the iPhone and iPod Touch are a rapidly growing and very powerful platform, with no signs of slowing.
For much of my career, I've been doing the same old stuff, the last two years being an exception, and I want to take a risk and get into some technology that is on the cutting edge.
Today I picked up the latest operating system for the Mac, Snow Leopard. It will be a huge upgrade to what I currently have, and is required for running the development environment necessary to make iPhone apps.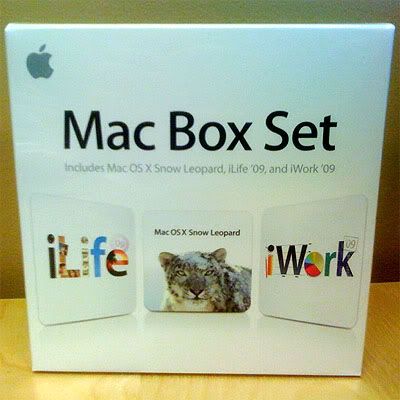 Mac OS X 10.6 Snow Leopard Box Set
What I need now are ideas for iPhone apps which I could use during the course, or as side projects to build as I learn. If you have any suggestions or ideas, send them my way. Post a comment, or if you want to email me directly, that'd be fine too.