Firefox 3.5 Available!
Firefox has been releasing new versions at an amazing pace, and it just keeps getting better and better. Version 3.5 is available, and claims to be 10 times faster than version 2.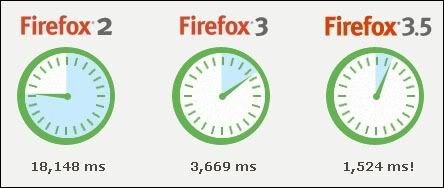 Speed improvements between Firefox versions.
For those of you using Firefox already, you have no doubt been prompted to install version 3 and now 3.5. If not, and for those of you using the big blue "E" or other browsers,
Click Here To Download And Install Firefox 3.5
!
Welcome to the web!
Labels: firefox