Canada Day, 2009
For Canada Day this year, we took a family trip to our favorite park in Coquitlam. It just so happens that the new Golden Ears Bridge is open, and is free to cross until July 16th. It's a very nice bridge and a pleasure to drive. I really like the new look and hope they build all of the new bridges the same way around here.

The Golden Ears Bridge
In Coquitlam, we did a bit of shopping and had lunch at the mall, then carried on to the nearby park for some walking and relaxing on a blanket in the shade of a big tree.

Charlotte with her sun hat!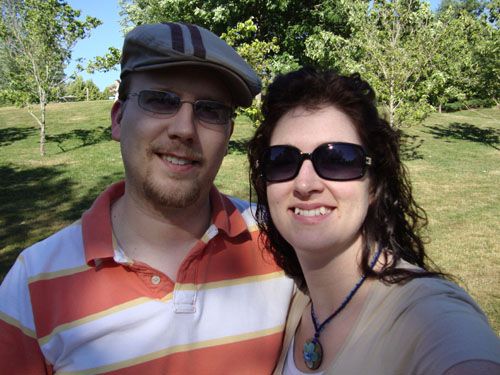 Andrew & Natasha, enjoying the holiday.