Trip To New Brunswick, Week One
Natasha and Charlotte have been in New Brunswick for a week now, and are having a great time visiting with family and friends. Here are a few photos of the trip so far.

Charlotte wearing earphones on the plane
I am told this was a temporary situation, until she got bored of the cartoon and realized she was wearing them. Still, it's a cute photo, and she had a good flight overall. Getting into the digital world early!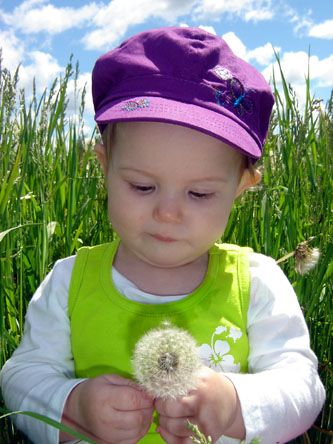 Playing with a dandelion in the grass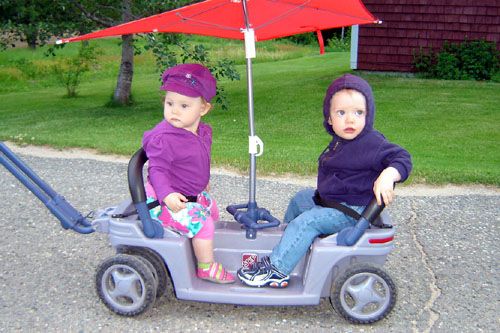 Charlotte and her friend Luke on a walk
Speaking of walking, we have big news:
Charlotte took her first steps!
Yes, as we expected, Charlotte has been taking little two-steps to get from a chair to the couch or person to person, and it's all happening while she's away from home. We knew it was coming soon as she's been standing up really well and walking along furniture for a few weeks now.
A video of her walking may be a ways off as it is hard to catch it when it happens but when we do we will post it.
This is good news, because she should be walking really well by the end of summer and will no doubt be able to enjoy a lot more of the outdoors than she has been able to.
Watch for the final trip report post once Natasha is back home next week.