Leavenworth Trip: Day 1
We are on a weekend trip to Leavenworth, WA with Martin and Dianna. The weather is absolutely beautiful and we are really enjoying our time here so far. It's been a long day and it's almost midnight, but we wanted to bring you a photo update on a day by day basis. Enjoy!
The drive from BC is about 4 hours. On the way, we stopped by Starbucks and bought Charlotte her very first Starbucks drink. I guess she's old enough now that she's turning 1 year old!

Charlotte's "kids vanilla steamer"
We arrived at our hotel to find it somewhat plain on the outside, but really great on the inside.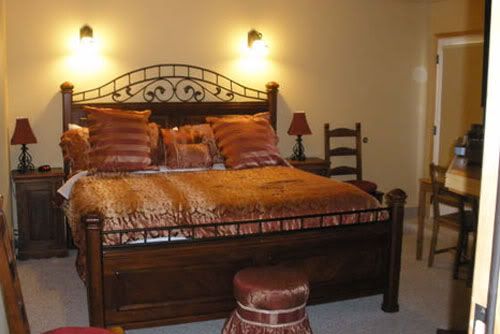 The main bedroom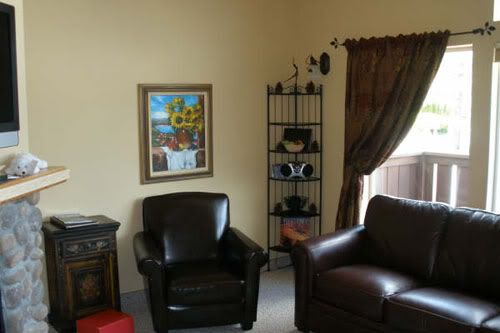 The living room

The eating area
The suite has two rooms, a full kitchen, fireplace, two bathrooms, a balcony, free wireless internet, and more. We are very impressed, although this is what you get when you pay for luxury accommodation!
We went for a walk to a nearby German hot dog place, and met up with this friendly guy on the way.

Baaahhh!!
Back at the hotel, we went for a swim in the pool, had pizza for supper, and then went for a round of mini-golf.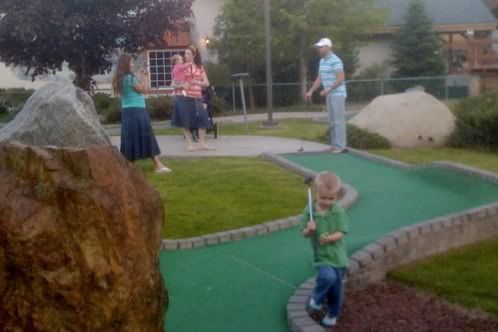 Having fun on the course.

Martin and Phillip, a winning duo.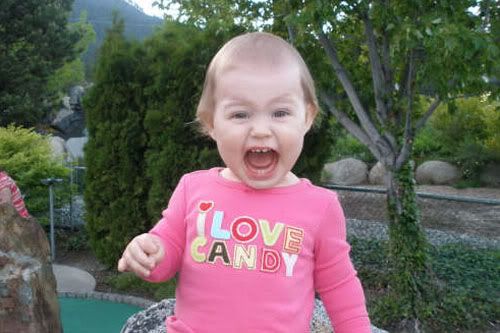 Past Charlotte's bedtime! She was a bit unhappy here sitting on a large rock.
Nice teeth, though!
We closed out the day with a game of Rook and a few snacks. Everyone's in bed, looking forward to another big day tomorrow.