Charlotte's First Birthday Party
Charlotte's 1st birthday party was held yesterday afternoon. She won't actually be one for another week, but since Colin was in town, we decided to have it a bit early. We kept things small and had a few friends and family over for some cupcakes and dessert.
Everyone had a great time, and Charlotte got some really nice gifts. Here are some photos of the event!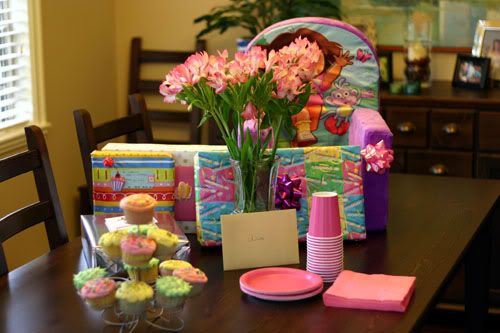 Charlotte's birthday gifts.
A few of the gifts aren't shown here as they were too large to fit on the table, or we received them after the photo was taken.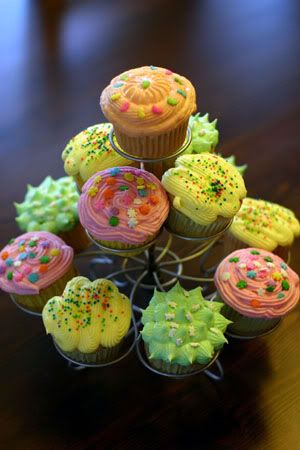 The cupcakes Natasha made (and decorated) for the kids.
Natasha spent a few hours on these which not only looked amazing but were gobbled up by the kids within minutes.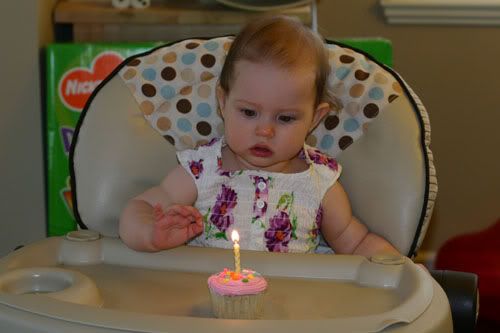 Happy Birthday, Charlotte!
Charlotte, unlike most kids her age, wouldn't touch the cupcake. We fed her a few bites, but there was no classic messy baby photo to be had.

Natasha and Charlotte opening gifts.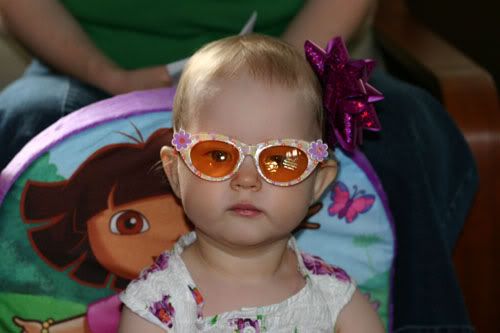 Princess Charlotte
I have no idea how they got her to pose like this...

Our special girl.

The "Swing Along Castle" we bought her.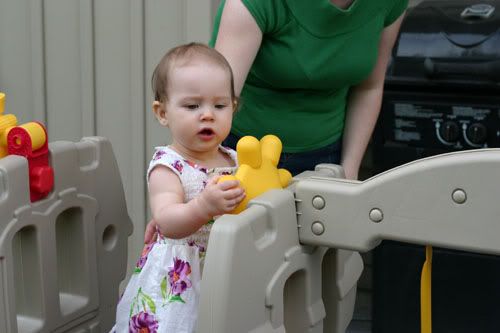 Charlotte giving it a test drive.
That about sums it up. Watch for a post next week for her actual one year old birthday post!