Charlotte Turns 11 Months Old
Here is our last monthly post before Charlotte turns the big 1 year old! She has been really active these days, walking along furniture, playing with her more advanced toys, and waving bye-bye. Enjoy these photos, taken today during our nice sunny afternoon.

Cool glasses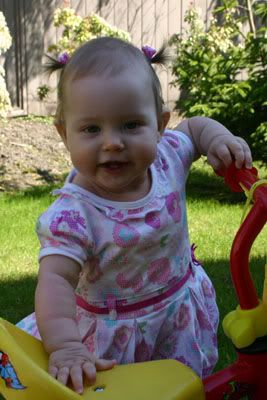 Almost ready to ride

Am I a toddler yet?
Next milestone: 1 year!
Labels: charlotte