Two Teeth
Charlotte has had a fever ever since Monday. With the Urinary Tract Infection (UTI) she had a few weeks ago she is now likely more susceptible to them. The only way to tell if she has one is by her getting a fever. I had been worried she was getting another one and we had been to the Doctor where they obtained a urine sample, and it is at the lab growing it's bacteria (a culture).
This morning when Charlotte got up her fever was gone. I was so happy about that. Later when she was crying (the only time I get to see inside her mouth), I found a happy surprise and the cause of her fever all week...
Another tooth! She now has her two bottom teeth through and I'm so happy it's not another UTI!
Below is a picture of the two new teeth (one on Monday, March 2nd, and one today!)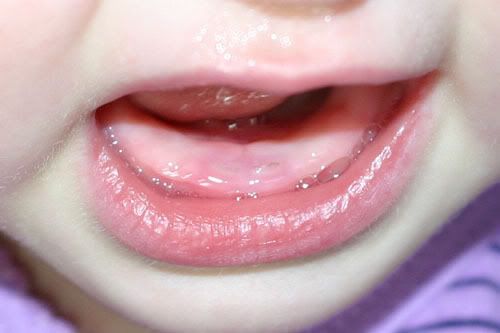 Oh the joys of parenthood :D
Labels: charlotte