Trip To The Park
We woke this morning to a chilly yet sunny day which quickly turned warm, and we went on a walk to explore a new area where Natasha thought she'd seen a green space. As it turns out, it's a nice large park with a gravel playground, swings, a slide, and more. We let Charlotte try out a few things (with our help) and she really seemed to enjoy it.

Charlotte's first trip down a slide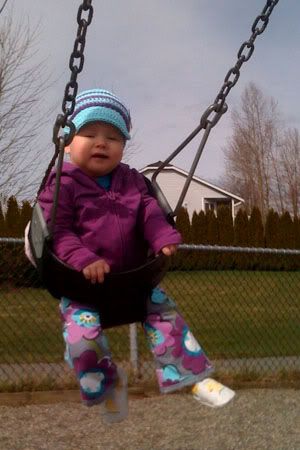 Charlotte's first swing... she loved it
The fresh air did its job, and when we got home, she had an extra long nap while we made and ate our BBQ steak dinner.
It's been a relaxing Saturday, and we're going to settle in for the evening with a few snacks, and a little play time with Charlotte.