Charlotte: 10 Months Old
Charlotte is 5/6 of a year old today, and we are having a blast.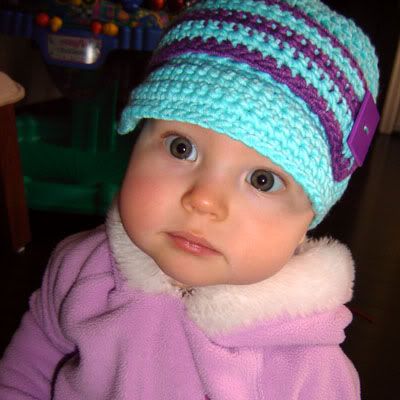 Charlotte, turning into a big girl...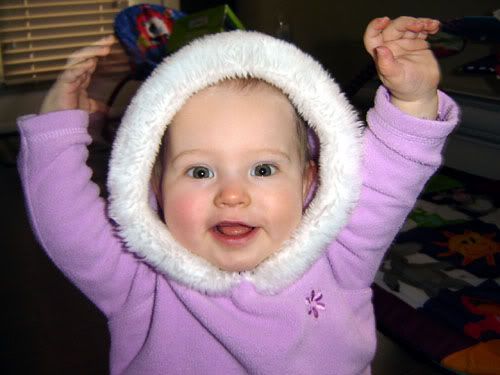 ... and having a lot of fun doing it!
Lately Charlotte has been standing beside most furniture, and making attempts at shuffling her feet. A week ago she even made it up to the second step on the stairs.
Also, today we saw a definite wave from Charlotte.
Lastly, but most interesting, is that she is starting to become more verbal, with some more pronounced da-da-da's, ma-ma-ma's, and O-yo's (this is her clearest word, although we have no idea what it means).
Two months until the big one year celebration!
Labels: charlotte