Ice Storm In Arkansas
Stephanie, one of my sisters, lives in Arkansas and recently experienced first hand the devastating effects of an ice storm. After the storm, they went out to survey the damage, clear the roads, and take photos. Here are just a few of the amazing pictures.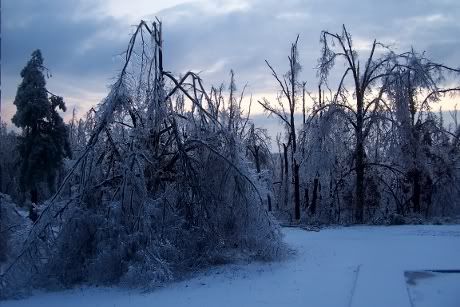 Trees everywhere are bent and broken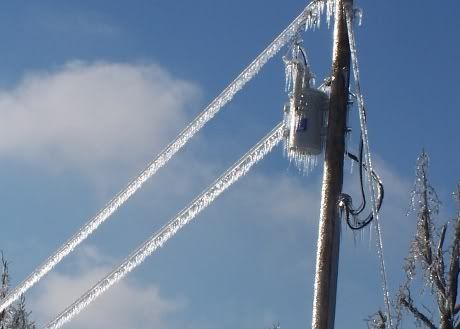 Power is seriously affected, and might be out for a month in some areas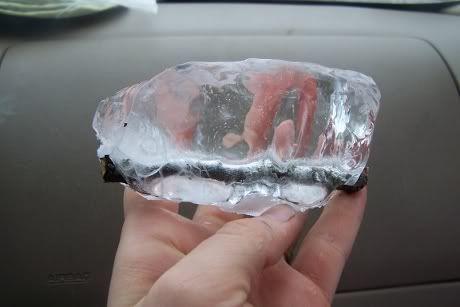 Thick ice on a skinny branch. No wonder they break.
For a more detailed report and more pictures, see
Two Kids And A Baby: Ice Crisis
. This blog belongs to my other sister, Susanna, who helped post the photos and report.
Labels: weather