Charlotte: Eight Months Old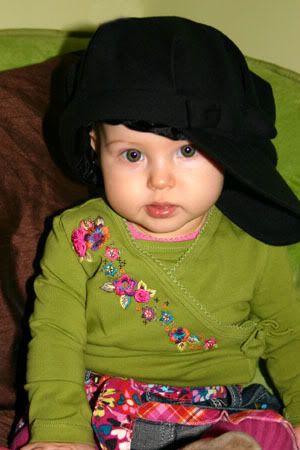 Eight months old!
Another milestone today, and Charlotte is starting to show more signs of becoming a big girl. She's getting close to crawling, and takes her baths sitting up which makes playing with bath toys a lot more fun.
We've been using a food processor to grind up some of our softer table foods which she has been eating, along with some tasty mixes of avocado and apple. And as posted previously, she is beginning to clap her hands, on her own and when someone claps for her. She seems to enjoy the copying game, either her doing something we're doing, or if one of us repeats a noise she makes.
Next milestone, 9 months!
Labels: charlotte