Season's Greetings, 2008!
December has arrived, and with it many exciting events, as well as much to report from the last month. November was a busy month, as our frequent readers will have noticed (19 posts!), and we have some albums to share as well.
First, we wish you all a very merry holiday season, and here are a few festive family photos for you to enjoy!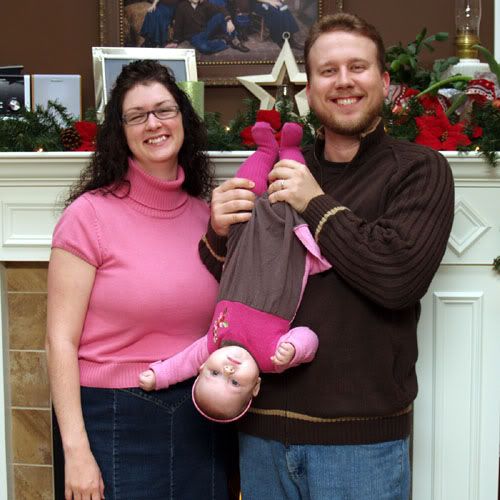 No family photos are complete without a "fun" shot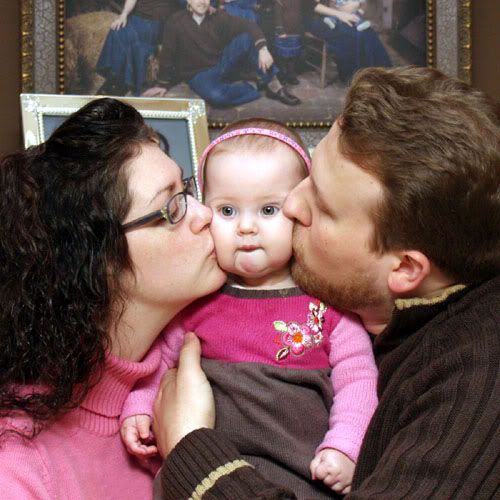 The classic baby double-cheek kiss
We have also uploaded two new photo albums. The first is our November slideshow, and the second is our holiday decoration slideshow:
November 2008 Slideshow
Winter Decoration Slideshow
December is looking to be busy as well, with my company Christmas party, Natasha's Mom coming to visit us, Natasha's birthday, Christmas, and New Years!
Have a great December, everyone!
Labels: holidays, special dates, travel, winter