Merry Christmas!
Happy Holidays and Merry Christmas from the three of us to all of our friends and family! We are enjoying our holidays so far and spent yesterday at Nathanael and Shelley's house. Today is another adventure, as we head to Martin and Dianna's house and another round of gift opening.
This morning we opened some of Charlotte's gifts from Opa and Omsie.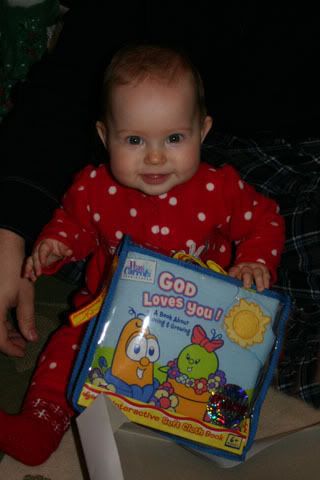 Charlotte with her new Veggie Tales book

Charlotte's Noah's Ark set
Now that's a gift Daddy will be happy to play with too!
This year is different than most in that we have a ton of snow. It keep falling with no end in sight, although it's supposed to warm up a bit and start to rain in the next few days. For now though, the snow remains and while it is very beautiful, it has caused us a lot of work, shoveling snow, and digging our cars out from being stuck a number of times.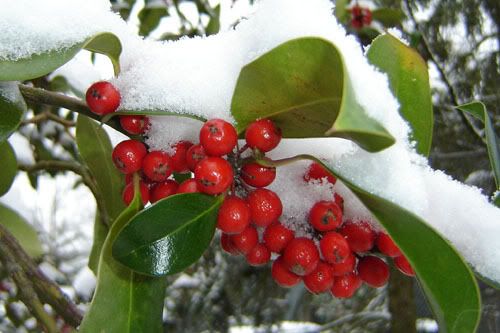 Some nice red berries in our area

Look how deep the snow is in our back yard!
For those of you who think this is nothing, keep in mind that the Vancouver area rarely gets more than a few inches of snow and it melts within days.

The three of us enjoying the chilly weather

Our house from the road. Snow coming down hard.

The snow is beautiful, when it's on the trees!