Happy 27th, Natasha!
Happy Birthday, Natasha! All the best in 2009, and may it be as fun, exciting, and as successful as this last year has been. Love you lots!
After some gift opening tonight, we're going out for steak dinner at The Keg, and we will add a couple of update photos to this post tomorrow.
Update: The Keg
Natasha and I visited The Keg last night and had some amazing steak dinners. Here are a couple of photos, and a few comments.
Here is the birthday girl herself, enjoying the Filet Mignon and baked potato. It is one of the tenderest pieces of beef you can have, and wrapped in bacon; how can it get any better?
Actually, maybe it can get just a bit better! Here is me with the Baseball Sirloin! Look at how thick that steak is! They won't cook it any more than medium rare which is perfect for me anyway. Tasty, juicy, and all around great. The price per value on this steak is high and I recommend it for anyone who enjoys thick steaks on the rare side.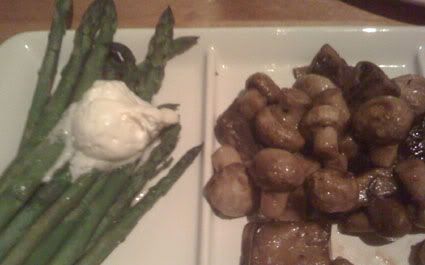 And lastly our side dish of asparagus and mushrooms. We also had snap peas in a chili sauce which aren't shown here.
Overall, a very tasty and enjoyable meal, one which we hope to repeat sooner rather than later!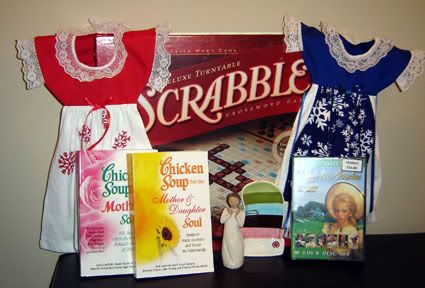 Here are the birthday gifts that Natasha got this year. Decorative aprons for the stove, Scrabble Deluxe, Chicken Soup for the Soul books, a Willow Tree, a candy dish, Road to Avonlea Season One, and some money (not shown).
Thanks everyone!
Labels: food, special dates