Three Years Together
That's right, Natasha and I have been married for three years now. I'm sure that beats some kind of statistic these days. Anyway, through the good and the bad, we've made it this far and look forward to the future.
Last week, we went out for an early celebratory dinner at the Cactus Club. The food was really great, and we took photos to share.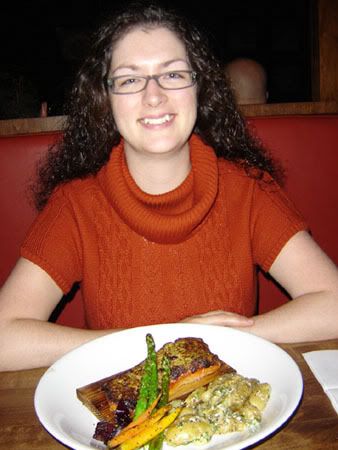 Natasha with the Cedar Roasted Salmon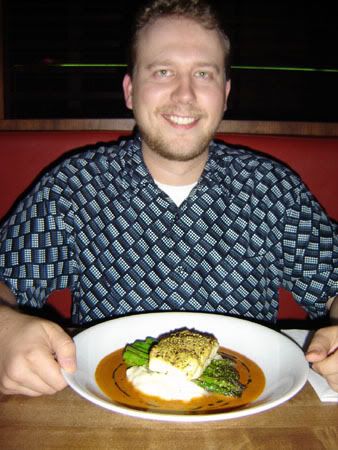 Andrew, about to enjoy the Pistacio crusted Halibut
Also, a special surprise from me:
I am interested to hear from people who were either at our wedding, one of our receptions (we had three), or had some contact with us around that time. If you have any interesting stories, or a special memory, we'd love to hear about it in a comment!
Labels: andrew and natasha, anniversary, special dates