Just The Three Of Us
We snapped this photo this afternoon, and decided to share it as a family photo and to double as Charlotte's five month post. She's turning five months old this week!

The three of us on a nice autumn Sunday
Take special note of our clever color coordination!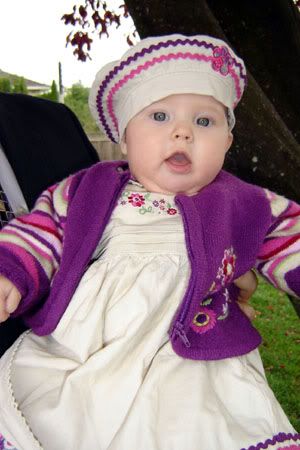 A close up of Charlotte in one of her new outfits!
Labels: andrew and natasha, autumn, charlotte