Four Family Trip To Seattle
Last weekend, we went on a trip to Seattle with three other couples to do some shopping at the outlets, stay at a nice hotel, spend time together, etc. Before Charlotte was born, I made a statement that we were going to do our best to continue doing the things we enjoy even after having children, and we made good on that promise during this trip.
Our trip started at Martin and Dianna's house where we'd stayed overnight. Eugene and Gina, and David and Natalie met us there, and we started out on the two hour drive south.

Andrew and Natasha, ready to drive

David and Natalie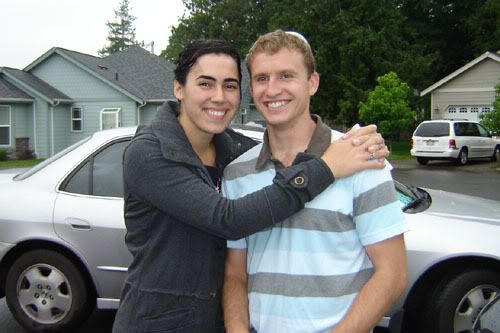 Gina and Eugene

Dianna with Phillip and Arianna.
Our first stop was the outlets... a large complex of all types of stores full of great deals. There's something there for everyone, but in the end, more was bought for the kids than anyone else.

The girls, ready to shop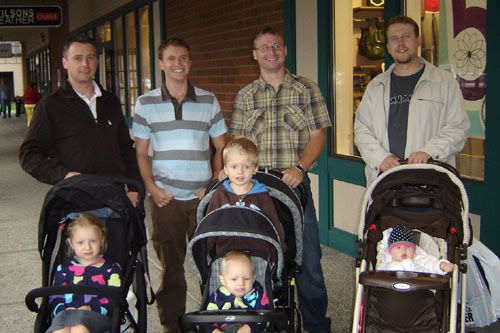 The guys, also ready for shopping!
We stayed at a nearby hotel which was basically brand new, and really nice. We got really great rates, and an amazing deal overall. King size beds, really nice rooms outfitted with a fridge, small stove, dishwasher, and more. Also included was a big breakfast buffet with custom made omelets.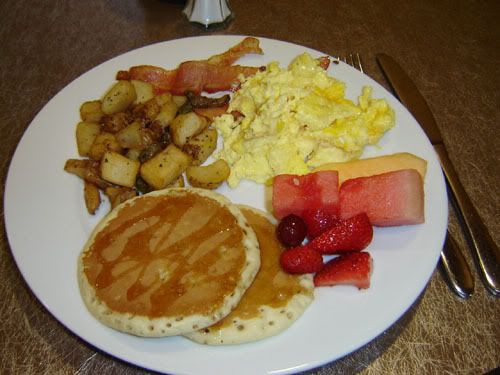 Great buffet breakfast at the hotel (omelet not shown)
After breakfast, we drove a little ways to see a large waterfall in the area. We bring you special video footage: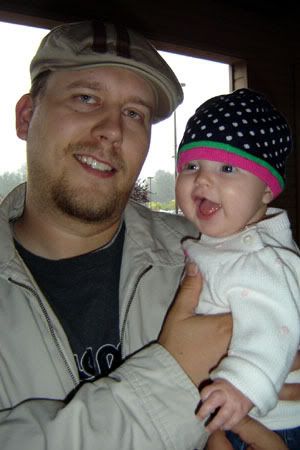 Andrew with a very happy Charlotte

A big waterfall we stopped to see
Then we were off to Seattle for the last part of our trip. We had lunch at the Old Spaghetti Factory down by the ocean, near to where the football and baseball stadiums are. The last stop was the Pike Place Market, full of all kinds of goods from arts and crafts, to food, collector magazines, specialty products, and fresh fish of all kinds. It is also home to the first ever Starbucks coffee shop.
Here's a great shot we took while wandering in the area. We particularly enjoy the fact that Bush is peeking in from the background behind the two men who are trying to take over the job in a few months.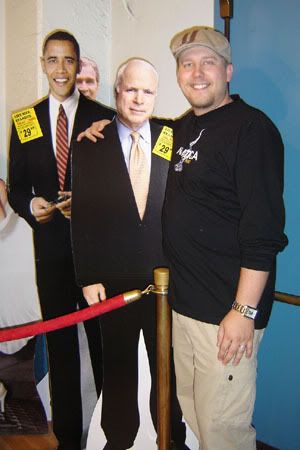 The presidential crowd
We had a really great trip, and hope to do more of the same over the next few years.
Labels: andrew and natasha, charlotte, family, starbucks, travel