Vacation: New Brunswick
The first four days of our vacation were spent in New Brunswick. Our trip there was a bit of a wild goose chase, as we missed our connection in Toronto. They put us and four other passengers into cabs and sent us to a nearby airport in Hamilton. The detour delayed us by six hours, but we made it in one piece and with all our luggage (it went missing after we missed the flight, but was found mere minutes before we drove off).
Saturday was the big day, Shawn and Shelley's wedding. Natasha and I turned out to be the impromptu photographers, and here is a small sample.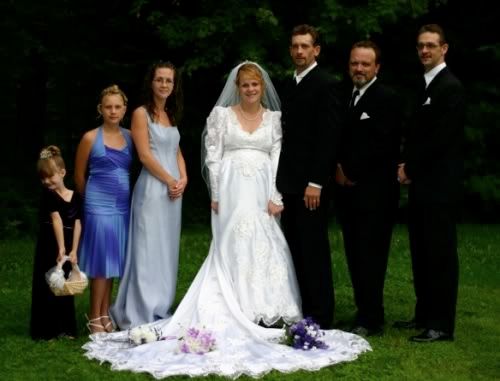 The wedding party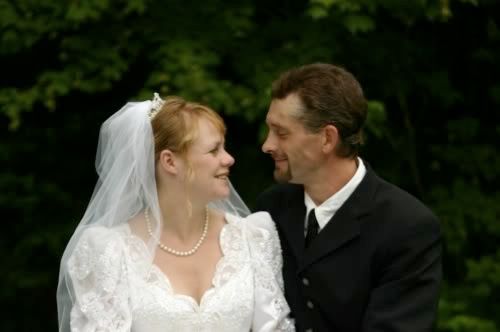 The happy couple
After the wedding, the Griffiths family held a benefit concert for a local church. Natasha sang on her own, as well as with the family as a quartet.
Sunday was a busy day with church, going to The Diplomat (the local restaurant that supplies great Chinese food and cheesecake), and visiting with family and friends. Monday and Tuesday were spent visiting with relatives in the area. We also went out to a local restaurant that we'd been to before we were married. We were going to go by ourselves but asked Mark and Joanie to come with us as we didn't have any other time to see them. And on Tuesday we visited with Randy and Tammy, and had a couple of rousing games of Rook.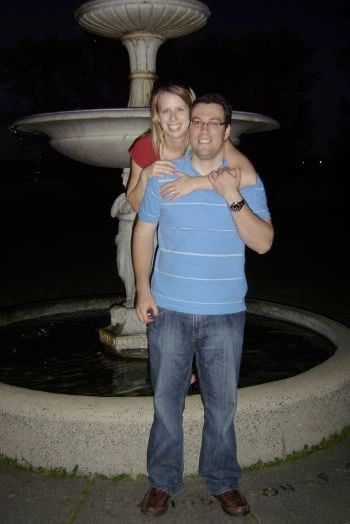 Mark and Joanie
Coming soon: A report on the Boston part of our trip.
Labels: august 2008 trip