Hiking At Lynn Valley
On Monday, we went to
Lynn Valley
for a picnic lunch and a hike over the suspension bridge. Being a holiday, we had the day off, and we also had a visitor from England staying with us.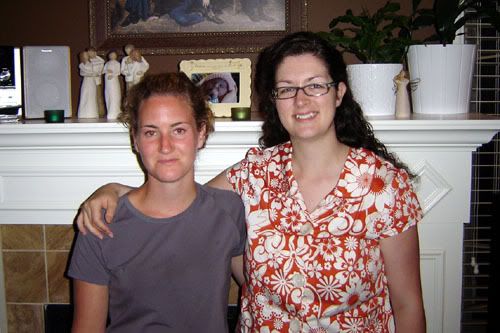 Leah, visiting us from England, and Natasha
It turned out to be a really nice day; sunny but not too warm, and after a bite to eat in a shady spot, we headed out on the hike.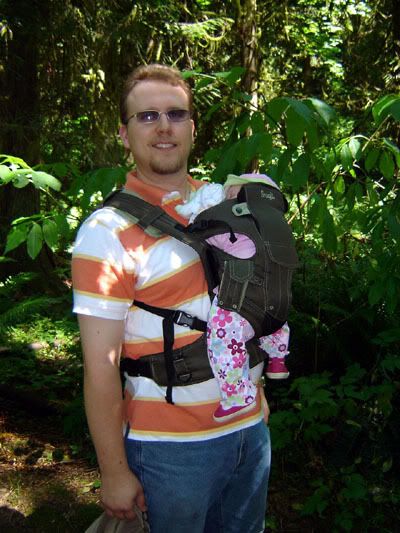 Andrew carrying Charlotte
This was our first time to make real use of the
Snugli
we got as a gift. We were surprised to discover it was pretty comfortable, fit well, and Charlotte slept most of the time she was in there. I carried her on the way there, and Natasha carried her on the way back.

Shelley and Nathanael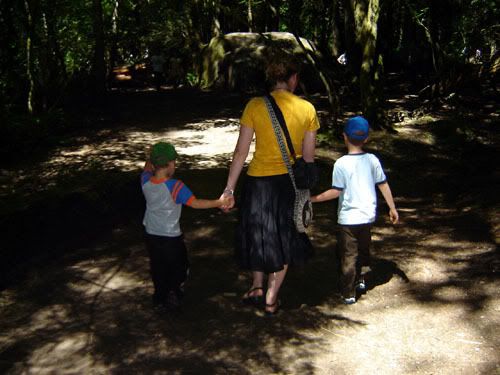 Zack and Josiah became great friends with Leah right away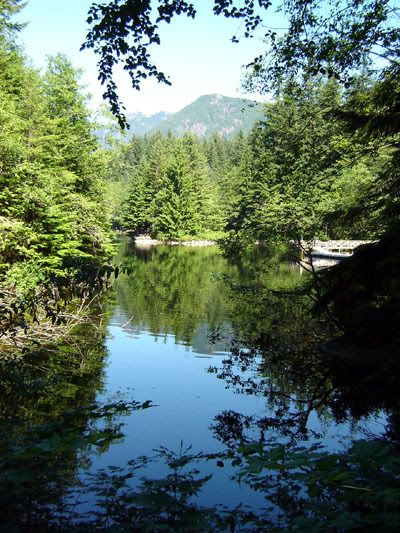 Rice Lake
After crossing the suspension bridge, hiking a ways, climbing about 200 steps, and hiking a good deal more, you finally arrive at Rice Lake. Nice little place where people are relaxing, fishing, jogging, and more. Unfortunately, I was worn out from the long trek and was mostly interested in the Starbucks iced tea I was going to drink when we got back.
We ended the day back at our place with the hiking group and a few other friends for some cake, pie, coffee, and a couple of board games. A good way to spend a holiday.
Labels: activities, charlotte, friends, parks, starbucks